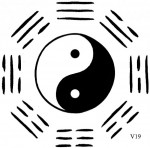 This is an ancient Chinese art, which enriches the practitioner, by providing them with a means to defend themselves, as well as a tool for improving their overall awareness, health and vitality. This resource will go into traditional
YangStyleTaiChi Yang Style Tai Chi Chuan
, which differs from other branches of Tai Chi, as well as, the Yang Style after Yang Cheng-Fu modified and popularized the style.
An essential skill for mastering
Tai Chi
, is the ability to create a state of
TaiChiSong song
in the body of the practitioner. Perhaps the most effective tool known, for learning song, is called the
FiveLooseningExercises Five Loosening Exercises
, which is also known as
Song Shen
.
---
The following 39 page(s) belong to TaiChi
---
CategoryCategory List of all categories
---
Metaphysics
Wellness